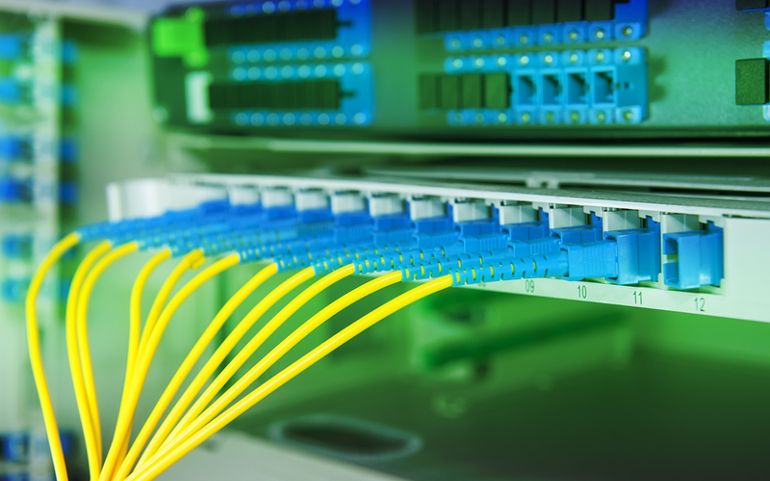 Fibre Channel, or FC, is a high-speed network technology (commonly running at 1, 2, 4, 8, 16, 32, and 128 gigabit per second rates) providing in-order, lossless delivery of raw block data, primarily used to connect computer data storage to servers. Fibre Channel is mainly used in storage area networks (SAN) in commercial data centers. Fibre Channel networks form a switched fabric because they operate in unison as one big switch. Fibre Channel typically runs on optical fiber cables within and between data centers, but can also run on copper cabling. Most block storage runs over Fibre Channel Fabrics and supports many upper level protocols. Fibre Channel Protocol (FCP) is a transport protocol that predominantly transports SCSI commands over Fibre Channel networks. Fibre Channel can be used to transport data from storage systems that use solid-state flash memory storage medium by transporting NVMe protocol commands.
With our software updates, we are also constantly preparing new materials to support you on each step of your software implementation and daily management. In this article we're again presenting how Open-E JovianDSS works with the recently added Fibre Channel Target option.
Fibre Channel (FC) uses a high-speed network technology for data storage that has grown into a popular type of connection that allows for creating high performance SAN enterprise storage for virtualization e.g. ESXi, data centers or other platforms that deal with Big Data. Fibre Channel solutions allow users to avoid any collisions as well as congestion. Additionally, the protocol allows a significantly higher saturation of a Fibre Channel connection.
Open-E JovianDSS Data Storage Software supports Fibre Channel technology twofold, as Initiator and as Traget. As Initiator it connects external Fibre Channel devices while as Target it serves virtual volumes over the Fibre Channel protocol. The combination of the built-in features in Open-E JovianDSS with the structure simplicity of this protocol adds up to a straightforward, reliable and stable solution of great performance.
With Fibre Channel, the software supports multiple client protocols (unified storage) thanks to which high storage capacity and scalability is guaranteed. An easy configuration and maintenance of the whole storage, especially in High Availability environments rounds up the profile of the software, plus, it reduces downtime and ensures Business Continuity through the built-in On- and Off-site Data Protection feature. What is more, it can be used as a single node Fibre Channel server or cluster Fibre Channel solution using ALUA (Asymmetric Logical Unit Assignment).
When it comes to hardware, Open-E JovianDSS with Fibre Channel Target requires Fibre Channel HBAs (Host Bus Adapters). The solution supports Qlogic FC HBAs up to 32Gbps.
For more information download and read the Open-E JovianDSS with Fibre Channel Target brochure >>
Take a look at the gallery below with example topologies that can be set up with the ZFS-based Open-E JovianDSS with Fibre Channel Target:
Leave a Reply