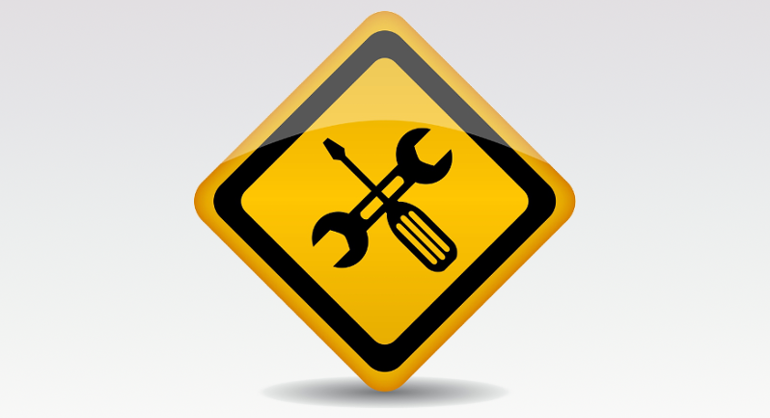 Thus far, we have been focusing mainly on Open-E JovianDSS and its major new feature, the Off-site Data Protection with Consistent Snapshots. Today we would like to give some attention to a feature that has been implemented in the up56 of the Open-E DSS V7 Data Storage Software: the Maintenance Mode.
What is Maintenance Mode?
The topic of Maintenance Mode has been in the foreground for quite a long time, as the feature has a great deal to offer. With Maintenance Mode in Failover for iSCSI and NFS shares users can actually proceed with various tasks while the Virtual IP is still available but the cluster services are shut down. This feature is giving us an option to even replace one node while in production without any downtime. Thanks to the Maintenance Mode, it is possible to reconfigure the cluster, or replace hardware – or even the whole node – without downtime. Moreover, when starting a cluster, the Open-E DSS V7 is checking the settings on each node, including: SCSI IDs, tasks, ping nodes, configurations, resource pools, auxiliary paths, and more. With this strategy, clusters cannot be started unless they were configured properly.
Below you find three recent webinars, all on the topic of Maintenance Mode in Open-E DSS V7, presented in a form of live demos by our two moderators, Janusz Bak and Todd Maxwell. They will take you through the configuration processes, showing how to enable/disable the cluster maintenance mode, replace the cluster node, NIC, a Storage Unit, have a new RAID array or even a whole new system and more– all this whithout downtime!
Open E DSS V7 HA Cluster Maintenance Mode
New features in Open-E DSS V7 up56
HA Cluster Maintenance Mode
Data replication: Block-mode, compressed and encrypted transport, Check_MK monitoring
E-mail notification based on severity levels
Driver updates and fixes
HA Cluster Maintenance Mode (live demo)
Cluster reconfiguration without downtime
Cluster node replacement without downtime
Open E DSS V7 HA Cluster Maintenance Mode part 2
Cluster reconfiguration and rebuild without downtime (live demo)
Enable / disable Cluster Maintenance Mode
Ping node reconfiguration without downtime
Network Interface Card replacement without downtime
Storage Unit replacement without downtime
Maintenance Mode with Open-E DSS V7 in Failover with iSCSI and NFS
Enable Maintenance Mode on Open-E DSS V7
Move resources to Local Node
Stop Failover and keep Virtual IP running
Shutdown other Node and introduce new Node
Configure new Node with Logical Volumes, Replication, Share and Targets
Configure Failover AUX IPs, Ping Nodes, VIPs and resources
Start Failover service
Leave a Reply