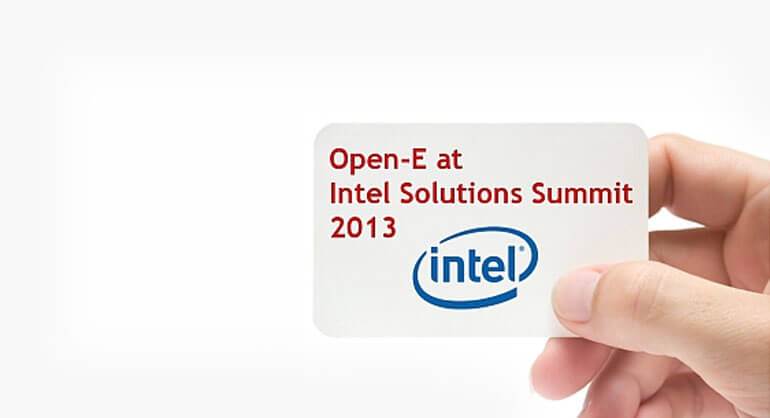 We are excited to be back for another Intel Solution Summit (ISS). This year, it will be hosted at the Convention Centre in Dublin, Ireland
ISS 2013 gathers top Intel Providers with the highest Premier status.
This invitation-only event is a great opportunity for Intel Premier Providers to build or refresh relationships with Intel executives and industry leaders. Not to mention, it is a good occasion to explore the latest products and solutions available on the market.
At the event, Open-E will have a chance to present Open-E DSS V7 along with the Feature Pack iSCSI Active-Active Failover and show advantages of Intel Storage Systems powered by Open-E.
Why Open-E with Intel?
Here are a few good reasons for choosing Intel Storage Servers powered by Open-E:
Intel Storage Systems powered by Open-E are ready for a variety of setups and purposes
Money-saving combination of Open-E's all-in-one software and Intel's enterprise class hardware components
User-friendly and intuitive administration
24/7 superior Technical Support offering fast reaction times
Business Continuity and High-Availability ensured
Overall performance boost and utilization of 100% of your hardware resources
Great scalability – when storage needs increase, easily expand your storage capacity without disruption
Virtualization made easy with VMware Ready certification and compatibility with Citrix and Hyper-V
For more details about the Intel Storage Servers certified by Open-E visit our website.
To give you an idea of what the Intel's Solution Summit is about, check out the Video from the show hosted last month in Los Angeles, CA:
Leave a Reply