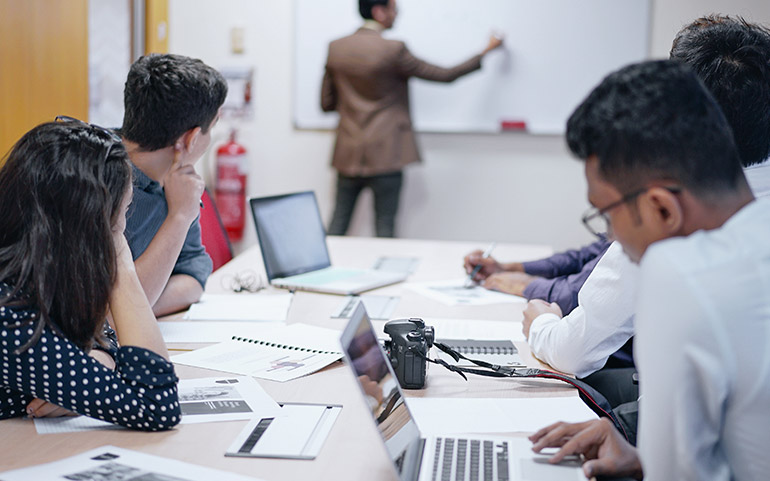 The education process has fastly moved forward in order to match all the standards of the progressing society, increasing the involvement of digitalization. Schools and universities are eager to provide their students with the latest IT technologies, which appeared to be obligatory during the pandemic situation with all the classes held online. This transition requests a large data flow, which has to be well-stored.
Eventually, due to the pandemic situation, the IT administrators in the whole education sector have become the silent heroes of the study process, as all the classes, seminars and lectures had to be transformed to the online format. But this is not the first IT challenge faced in this sphere; on the contrary, it revealed an even greater need for reliable data storage.
So what does it cost a single education institution to support the modern learning process? If you are a data storage or IT administrator in this exact sphere, you might know the answer.
Based on more than 20 years of experience working with data storage solutions worldwide, we decided to highlight the main challenges faced in the education sector in the area of data storage:
Storage and protection of big volumes of data.
Protection against ransomware consequences.
Improved file-sharing system.
Cost-effectiveness of data storage solutions.
In this article, our Open-E Team will explain how those challenges should be resolved.
Hand In Your Homework!
Remember how many textbooks your teacher has collected just from your study group? As you know, the whole content from those textbooks is now digitally processed. And now, imagine this content is multiplied by all the students you have in the educational institution and added to the entire personal records about everyone who studies and works with you. And don't forget about all the materials like presentations, educational movies, and any part of multimedia prepared by your lecturer within the extended format of the study process. What is more, there are also online grade books, timetables and lesson plans, digitized libraries, archives, and all the data required to run the education institution.
It all creates a large volume of data, which has to be safely kept on a data storage solution, but where to find the one that will match all the needs? Moreover, it is not only about the personal files kept but also about the administrational information, which is essential for the educational institution's continuity.
For example, with Open-E JovianDSS, you can store an unlimited amount of files, which will be safely stored on different security levels:
All data can be protected from silent corruption with self-healing functionality.
If you have an Open-E JovianDSS High Availability cluster and, if you plan an update of the system or just have a damaged disk, the failover cluster functionality will redirect the work process to the mimicking node.
Constant snapshots and backups on local or remote backup servers with any retention plan you choose can save you from any possible disaster (fire, flood, human error, ransomware). Having said that, by joining our On- & Off-site Data Protection, you can constantly access and restore previous data copies from primary server snapshots or backup servers in any location if the primary one is out of order.
Cheating Happens Not Only on a Test
Almost all of us had to deal with cheating with homework, test or an exam. Imagine that someone decided to steal your work and request something in return to hand it back. In the digital world, we call it ransomware. Unfortunately, many educational institutions are facing this problem more often recently. For example, the Public Schools in Buffalo appear to be in the Top-10 of the biggest ransomware attacks of 2021. The entire school system was shut down, and both remote and in-person instructions were canceled for one week.
However, such affection as in the situation above is still not the worst to happen. The ransomware attack on the two schools in the south of England has led to the forced temporary closure of both due to unavailable access to the essential data. As the FAQ Statement announced, the data encrypted included "a wealth of teaching resources, school trip information, policies, human resources files and a significant amount of staff data, some student data including medical information and data pertaining to our iPad scheme."
But what can be done to prevent those tragic circumstances? With Open-E JovianDSS Backup functionality based on snapshots, there will be no need to worry.
If you have a retention plan properly set, the work efficiency of your institution will not suffer significant losses even during a ransomware attack. In case if the main server was encrypted, you will have the option to restore the data from the latest snapshots either created locally or recorded on the On- and/or Off-site Backup server. Due to the read-only format, this backup will not be affected by the encryption, and the data can be reverted from the snapshot or restored by creating a clone (additional volume) in the new environment.
Sharing is Good
Based on the way the whole education is built (no matter if we talk about a school or a university), the data and information sharing is one of the essential parts. But how to share large amounts of data and large-size files between all participants of the educational process without fear of loss or theft?
Open-E JovianDSS data storage solution is so flexible and scalable that it can fit any kind of system architecture you can require. It can support thousands of workstations with different environments, using the connection of specific file-sharing protocols and user authentications for data transfer:
SMB and/or NFS
LDAP authentication or Active Domain
At the time of the pandemic situation, the use of additional services (eg. VPN, private cloud, etc.) for remote work to go beyond the educational institution's building. Such services can be supported by mentioned NAS protocols or such SAN protocols, as iSCSI and FC.
Additionally, all remote Open-E JovianDSS connections are encrypted so that the data will not be reached from a computer without granted access.
Don't Throw Money Around
You might expect that having a data storage solution would not match the budget opportunities of a school or university. In fact, with Open-E JovianDSS, you can set up different structures and configurations to match your exact educational institution's needs. It can vary from a single node to a JovianDSS High Availability cluster with both local and remote backup servers for the highest level of protection.
Check out the Open-E JovianDSS Storage and RAID Calculator to see the best configuration for you and download your free trial today!
Leave a Reply