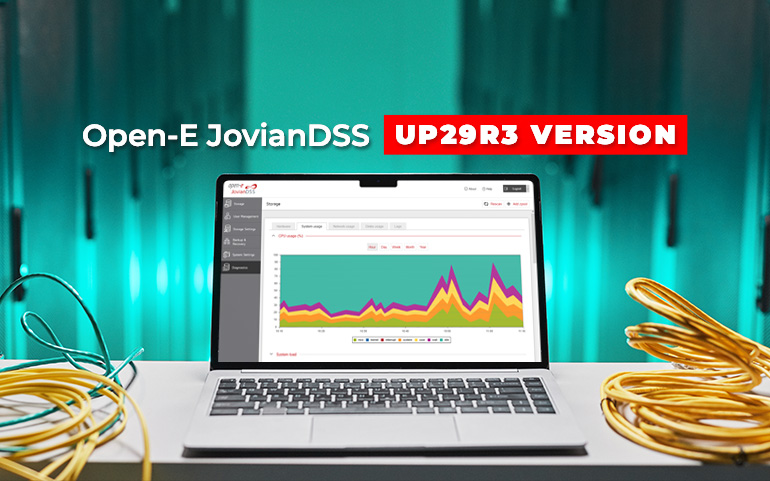 The latest Open-E JovianDSS Up29r3 software version brings the Advanced Scrub Scheduler feature for more flexible data healing management, as well as improvements for better stability in high-load environments, such as Watchdog algorithm optimization. The update is already available in the Open-E Download Center. Read the article and learn more about new updates in Open-E's flagship data storage software.
Advanced Scrub Scheduler
The advanced scrub scheduler enables improved scrub process management according to the system load, business hours, or planned maintenance or production tasks. You can create flexible weekly and hourly scrubbing plans to avoid system overload and performance drops while keeping your data secured against silent data corruption and – as a result – data loss.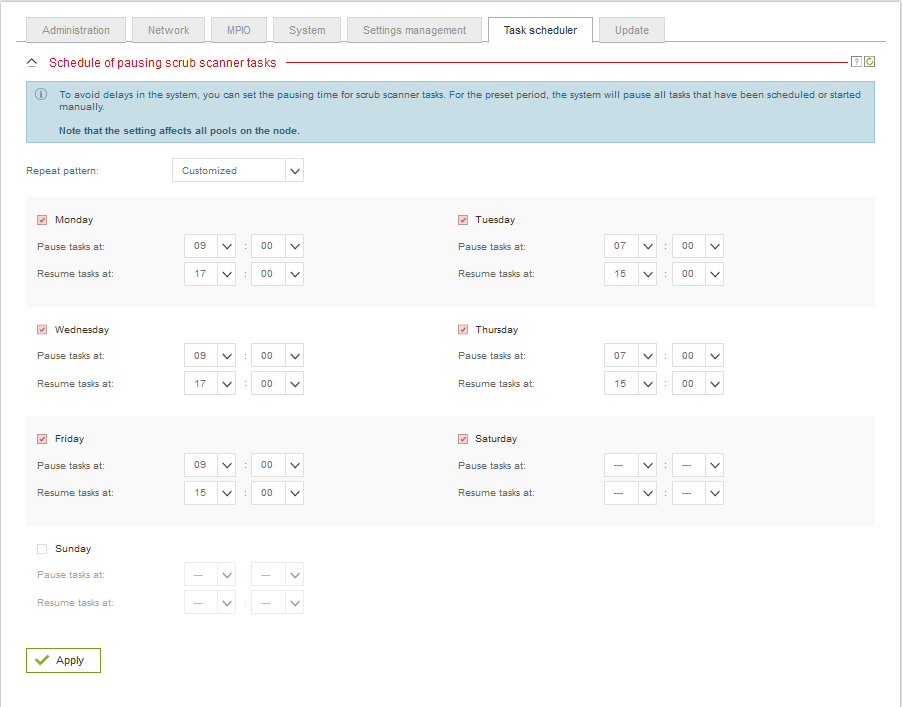 Open-E JovianDSS Scrub Scheduler Timetable
Watchdog Algorithm Optimization
The Watchdog algorithm, which checks the pool responsiveness in the High Availability cluster system, has been improved for better stability. The improved mechanism reduces the risk of an unexpected failover caused by a longer waiting time for pool response during the system's high load.
MaxView Reset Option
It is a new option available in TUI. MaxView Reset enables resetting the MaxView service while not being forced to reset the entire system. Go to the Open-E JovianDSS TUI and press (ctrl + alt + r) to reset the MaxView if the application has frozen.
Updated Drivers*
ZFS (v2.1.5)
Intel 10GbE driver (ixgbe, v5.16.5)
NTP (v4.2.8p12)
Microsemi Adaptec RAID and HBA driver (aacraid, v1.2.1.57013src)
Download the latest Open-E JovianDSS version to ensure the best system performance, reliability, and data protection.
*For a complete list of updated drives, see the release notes.
Leave a Reply