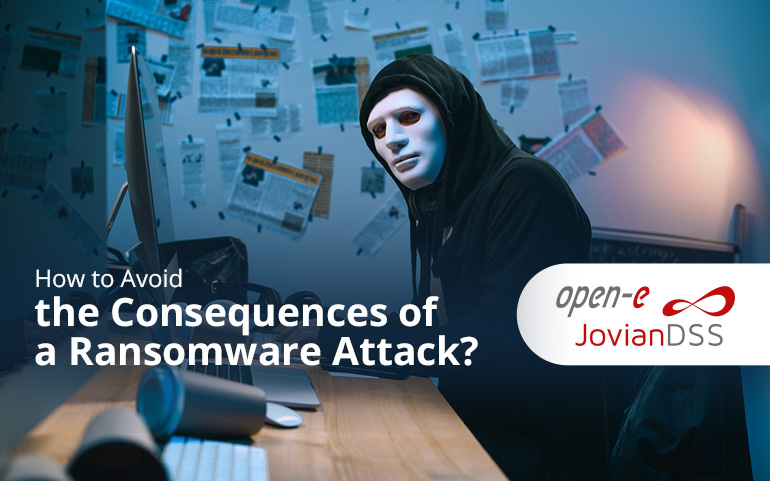 The first half of the previous year was marked by almost 500 million ransomware attacks. According to Help Net Security, there were more than 190 million attack attempts within Q3 2021 only, but it has been reported that the number of detected ransomware attacks in Q1 2022 has already doubled the total reported in 2021. This means that in 2021 1,313 ransomware attacks were detected, while only in Q1 2022 the total number of detected attacks reached 2,365.
Terrifying statistics, isn't it? The topic is not a newbie but is still hot. In this article, we're sharing some critical data, plus a bunch of tips that might be helpful in minimizing the danger of data loss.
Cybersecurity at risk
According to a report run by Sophos, 37% of organizations that took part in their survey globally claim they encountered a ransomware attack in 2020. This means that more than a third of organizations worldwide faced a ransomware attack in 2020 – the number was alarming, so how did it develop?
Taking into account that the average cost of recovering after such an attack is estimated at $1.85 million (data loss, downtimes, etc.). Plus, the average ransomware payout keeps on growing. According to Palo Alto Networks, it means that, in the first half of 2021, the payout was $570,000, while in 2020 it was $312,000. The total ransom payout only in Q1 2022 was $228,125. That's the number for one quarter of a year only!
Additionally, the total ransomware payment has risen to an unbelievable number. During Q1 and Q2 2022, it reached more than $925, almost a million dollars in payment! This is a rise of 71% in comparison to the previous year. In 2020 it was about $312,000, while most of the transactions in 2016 did not exceed $500. The increase is just staggering.
What is even worse, Sophos asserted that only 65% of the surveyed organizations were able to restore their data after paying the ransom. So not only do companies face huge financial losses, but on top of that – they are not even guaranteed they'll recover their mission-critical data after paying this tremendous amount of money.
So, the situation got worse due to COVID-19 and the fact that plenty of organizations have made their way into the home office working model. Home office employees are under siege as they are treated as an easy link to the company's crucial data and therefore are an easy target because of the widespread lack of home network security – more than half of attacks were caused by simple phishing emails. Sad but true, and honestly – there's nothing to be ashamed of when it turns out you were attacked – even the biggest corporations also struggle with this phenomenon.
Biggest ransomware attacks in 2022 so far
Let us get four of the most significant attacks in 2022 on record, starting from Nvidia, the biggest microchip provider in the US. 
On February 23rd, Nvidia was attacked by a cyber gang Lapsus$ who threatened to publish 1TB worth of data demanding a $1 million ransom

. The data included employee details and crucial company data. As a result of this attack, the company went offline for two days. Luckily Nvidia handled the situation pretty well, and, what is more, some say they have hacked the hackers back. Even if not confirmed, it still sounds like a pretty interesting weapon to fight cyber gangs.

Another example is the case of the Costa Rica Government. This might have been the most spoken-of ransomware attack this year due to the fact that it was the first time ever that a country was forced to declare a state of national emergency. First, the Costa Rican government was threatened by a group Conti to pay $10 million, which soon increased to $20 million, and later another group attacked the country. In general, the social security fund, ministry of finance, and healthcare systems were deeply crippled
Next, Puma, a sports manufacturer, reported data breach issues after a ransomware attack at Kronos (one of Puma's solutions providers). The original Kronos attack happened in 2021 during which the personal information of over 6,632 employees was stolen.
The biggest ransomware attack was reported in Bernalillo County, New Mexico, which took not only a number of county departments and government offices offline, but also the county jail. Because the malware affected the CCTV and automatic doors in the Metropolitan Detention Center, inmates couldn't leave their cells. The situation could have turned into a possible violation of settlement agreements and ended up with much harsher consequences.
How to avoid a ransomware attack?
Talking about safety measures – there's no such thing as enough security tips, so we've listed some of the cybersecurity must-haves for all to be remembered at all times:
Never click unsafe or unknown links.
Use multi-factor authentication.
Don't share personal information.
Don't use unknown USB sticks.
Keep your systems and apps up to date.
Never download software or media files from unknown sites. 
Use VPN services on public Wi-Fi networks.
What about safety measures within businesses? Of course, apart from the safety measures listed above, you can, for instance, give users only the bare minimum privileges needed to do their jobs, purchase a cybersecurity insurance policy, invest in file activity monitoring (FAM) solutions, and/or use endpoint detection and response (EDR) and extended detection and response (XDR) tools. 
Plus, the most important – train your employees! Provide your staff with cybersecurity workshops, present them with all the benefits of following the proper cyber hygiene and teach them how to detect potential dangers.
Now take a look at the essential tip left for the very end to highlight its importance to the maximum. So ….
BACKUP! BACK UP YOUR DATA!
Always back up your data to external devices or off-site locations. Take backups seriously by not only copying your data daily but also keeping some critical ones in other locations and disconnected from your primary network. This way, they'll be definitely much less vulnerable to a ransomware attack. Why is external backup so important?
In the unfortunate case of a ransomware attack, decryption is no longer possible. Data backup protects you from the obnoxious consequences of a ransomware attack due to the fact that if you keep a backup in the event of an attack and are still able to prevent the malware from reaching and encrypting it too. This way, companies, and organizations guarantee a safe and easy way to recover the data. Not being forced to pay the ransom.
Handle the worst-case scenario with backups with Open-E JovianDSS 
Open-E JovianDSS is a ZFS- and Linux-based data storage software that contains the On- & Off-site Data Protection feature that is designed especially for backup. The feature allows users to back up and restore crucial company data in case of an unexpected disaster by creating consistent read-only snapshots and thanks to asynchronous snapshot replication to local and/or remote locations. Due to the fact that snapshots are read-only and thus cannot be encrypted,  the backup server can stay online all the time. Replication tasks in turn can be well-organized according to advanced retention plans, which control the creation and deletion of snapshots both on the source device and the backup one. 
With Open-E JovianDSS On-&Off-site Data Protection, you can create an unlimited number of consistent snapshots of basically everything, including databases or virtual machines with all the applications saved. This feature provides instant access to all data which is a quick way to roll back to the state before a ransomware attack. So, why tempt fate by not having a backup solution if you can rest assured your data is actually safe?
See it yourself – Rollback from WannaCry Ransomware
Want to see how to prevent the ransomware consequences with a single data storage solution? There you go, we've prepared a manual of how to do it in just a few simple steps, based on Open-E JovianDSS data storage software. 
Leave a Reply