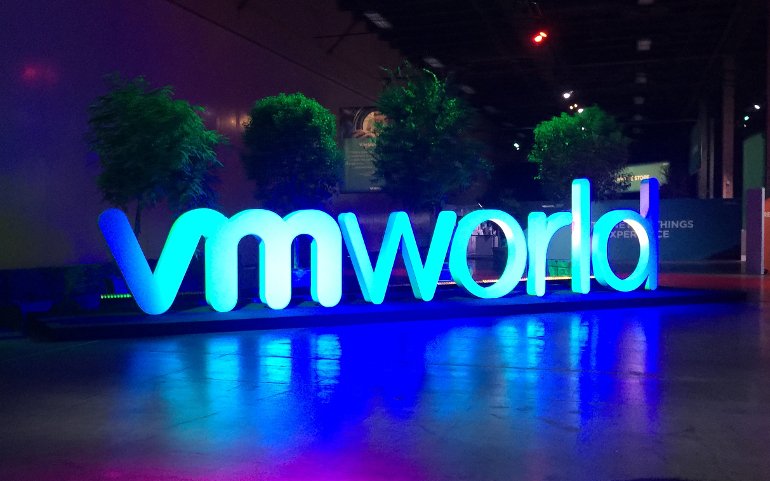 Once again, Open-E had a chance to participate in the industry's top event for digital workspace technology and cloud infrastructure professionals –VMworld 2017. The show took place from August 27 to 31, 2017 at the Mandalay Bay Hotel & Convention Center in Las Vegas, Nevada. Here's the scoop from the event.
Showcasing advanced features of Open-E JovianDSS
As every year, the exhibition was packed with exhibitors presenting their tools to enable business success. Our partners Nfina and AIC were showcasing their virtualized storage solutions with Open-E JovianDSS. The software provides:
High Availability Load-balanced Cluster with Ethernet, SAS or Fibre Channel
On- and Off-site Data Protection with consistent snapshots
Support for SMB/CIFS protocol (SMB ver. 3.02)
Native compression and deduplication
Tiered cache
Hybrid storage pools
Unlimited number of snapshots and clones
Plus more…
Find detailed information in our brochure "Running Virtual Machines with Open-E JovianDSS" >>
Meetings with our partners and customers
We were happy to meet visitors from all over the world at our Partners' booths.
Open-E Software Solution with Storage and Backup for Virtual Environments
Open-E JovianDSS is a perfect choice for virtual storage environments when combined with VMware products, as it provides a storage appliance – a physical data storage server or a Storage Virtual Appliance, accessed via the iSCSI or NFS protocol. Additionally, the storage includes a built-in native backup and recovery functionality. The software is fully compatible with VMware ESXi / vCenter, which is confirmed through an official "VMware Ready for Storage" certification.
For more info read a blog article in which our CTO Janusz Bąk explains why Open-E is the best storage software for VMware.
Thank you for joining us and see you soon!
We would like to thank all visitors who stopped by. The opportunity of a face-to-face conversation was a great pleasure for us. We are absolutely grateful for all the feedback and positive comments that we received in regards to our products. Now, the Open-E Team is looking forward to another big event, the IBC 2017. The International Broadcasting Covention, shortly IBC, has lately become one of the most influential technical events worldwide. It takes place from September 14 to 19, 2017 at the RAI Exhibition and Congress Centre in Amsterdam, The Netherlands.
We joined forces with exhibiting partners who are going to showcase their storage solutions with Open-E JovianDSS software:
See you there!
Leave a Reply