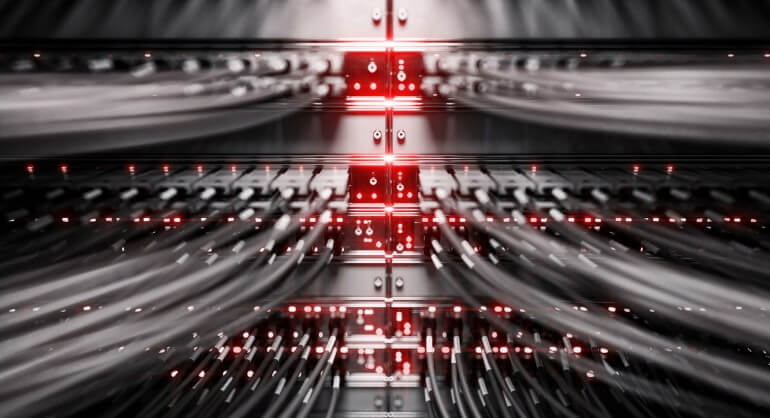 Our QA specialists have recently certified a storage system by our Gold Partner Boston. This time it was the Igloo 4U-20T-Stor with Open-E JovianDSS, a Storage Bridge Bay all-in-one solution.
Storage Bridge Bay (SBB) is a specification that defines mechanical, electrical and low-level enclosure management requirements for an enclosure controller slot that will support a variety of storage controllers from a variety of independent hardware vendors and system vendors. Any storage controller design based on the SBB specification will be able to fit, connect, and operate within any storage enclosure controller slot design based on the same specification.
Source: Webopedia
The Boston Igloo 4U-20T-Stor is a high capacity unified file and block storage system that provides both Network Attached Storage (NAS) and iSCSI, Storage Area Network (SAN) functionality with an added  level of SSD I/O acceleration. Delivered as a high availability cluster configuration to keep services online in the event of failure, the solution comprises of a single 4U rackmount system with two individual nodes with access to a shared storage array supporting up to 24 x 3.5"/2.5"  SAS HDDs and SSDs.
The Storage Bridge Bay (SBB) specification was designed as a reference for storage system developers who aimed at an advanced compatibility for storage solutions, still enabling a differention at the same time. Thanks to standardization of the electrical, physiacal and management features of the controller slot and module, an SBB specification allows for a rapid introduction of new technologies via various enclosures. With this type of integration between storage solution vendors SBB-based storage enclosures and controllers can be connected in various ways, offering clients a great selection of storage solutions.
Apart from being a Storage Bridge Bay, the Boston Igloo 4U-20T-Stor with Open-E JovianDSS provides superior performance, security, and scalability. Its advanced features include High Availability with Active-Passive or Active-Active redundancy, Volume Snapshoting, Automatic Failover and SSD read and write caching via a ZFS filesystem.
Key features of the solution include:
20TB NAS and iSCSI SDS SAN featuring Open-E JovianDSS
Standard delivery as high availability cluster
Quad RJ45 – Base-T – 1/10Gbit/s Ethernet ports as standard
20 x 2TB Enterprise SAS Disks – 20TB useable in mirrored drives
2 x 400GB Enterprise SSD and 1 x 400GB Enterprise SSD's for pool cache acceleration
Find more details on this certified server in the Certification Report here >>
Leave a Reply