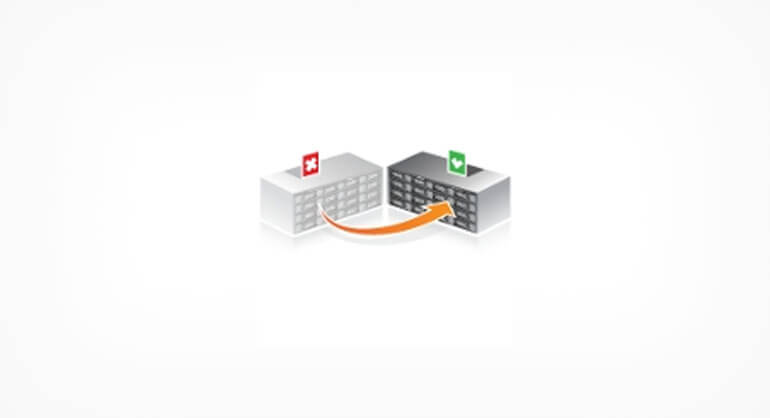 So you need Asynchronous volume replication badly and you only find the Synchronous volume replication is on our feature list. Not all is lost as we can still provide a good solution for this requirement for your customers.
An equivalent solution that can convert a volume image into files will help here. Let's consider a Windows 2008R2 server or VMware ESXi server hosting many virtual machines. In both cases the customer will need to have this replicated to co-location via slow WAN connections.
There are many 3rd party server image backup solutions, but the most recommended is Acronis. Acronis backup software (URL: http://www.acronis.eu/backup-recovery/#howitworks ) provides a backup image of the whole server volume and after the next step it will make just delta incremental files which are very easy to replicate to any local or remote location.
If the user is running a MS SQL or MS Exchange server there are special software agents available that will provide a consistent database image.
Running the Acronis backup software offers the ability for a user to store the file images on the next NAS volume and now the user can just run the DSS V6 built-in Data Replication feature that works great for slow WAN connections.
If a backup server needed to be started at the co-location then the user can very quickly restore the last delta incremental.
This solution also offers the possibility to replicate such incremental deltas into many locations including local LAN servers. Even mission critical application can be implemented in such ways thanks to very high data redundancy replicated to many locations.
Trademarks: The names of actual companies and products mentioned herein may be the trademarks of their respective owners.
Leave a Reply