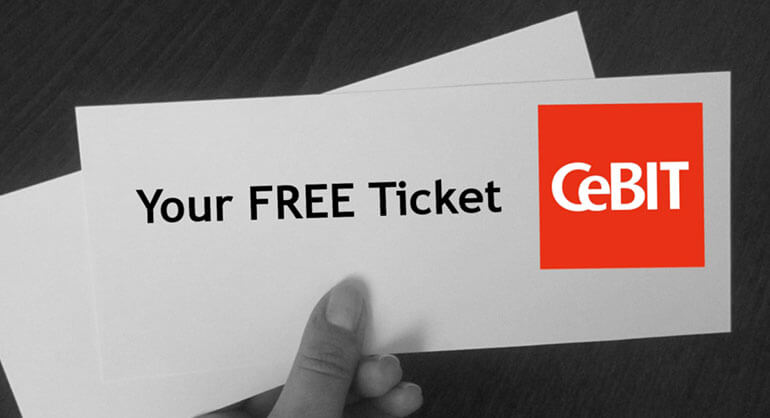 In celebration of CeBIT 2013, we decided to give away 100 FREE tickets. All you have to do is enter our survey, answer four short questions and the ticket can be yours.
CeBIT is the only trade show which gives a total grasp of the fast-changing digital technology. Every year, since 1986, CeBIT provides a panoramic view of the world's markets. This year it will be: IT, Telecommunications, Digital Media and Consumer Electronics.
Now, you have a chance to attend CeBIT for free! All winners will receive two tickets. Each ticket is valid for only one day and can be used on any given day from March 5, 2013 to March 9, 2013. The last day to enter the sweepstakes is March 3, 2013. Winners will be notified on the next day March 4, 2013. Read more in the Official Rules.
Enter by completing this SURVEY.
Remember to stop by our booth located in Hall 2, Stand A43!
Leave a Reply