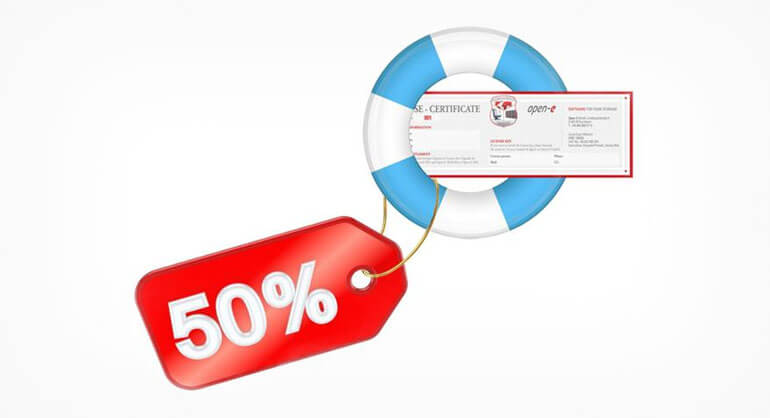 Christmas has come early this year, as Open-E offers their customers the 24/7 Support Plan at a 50% discount. You can now feel safe 24 hours a day, 7 days a week, all year round.
This offer applies to both annual and 3-Year 24/7 Support Plans. What's more, our customers who already use one of the support plans (Basic, Standard or Premium), can take advantage of an upgrade offer at the same 50% discount.
Hurry up as this promotion only lasts until December 31, 2012.
What do you get with 24/7 Support?
With 24/7 Support you will receive assistance with all technical issues or questions related to your Open-E product. Our Support Team can be contacted both via e-mail and phone. In urgent cases, you can call our special 24/7 Support Hotline.
Moreover, the 24/7 Support offers:
Urgent incident support cases outside regular business hours, weekends and public holidays within a 4 hour response time.
Access to the Open-E User Portal, where you can report your issue, so the support ticket will be created.
Access to your support tickets through the Open-E Ticket Viewer, so you can always check the progress of your case.
Remote Support Sessions, so our support engineers can diagnose and solve technical issues directly on your running system.
How to get it?
Visit our website to learn more about current prices of our support plans. To purchase 24/7 Support, contact one of our Reseller Partners, visit one of the Partner Online Shops or the Open-E Online Store.
If you have any further questions about Open-E DSS V7, please contact the Open-E Sales Representative in your area.
Leave a Reply