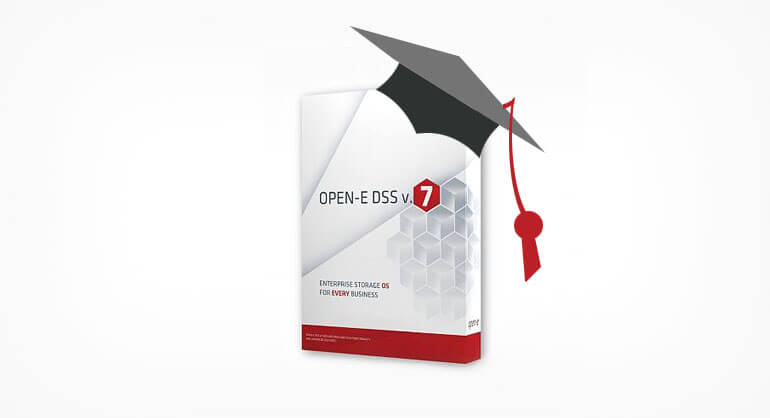 Did you know that Open-E has special discounts for schools, universities and other accredited institutions? We do! Our company believes in the power of education, therefore we offer affordable storage software for academic institutions.
Buy one half of storage, get the other half for FREE!
Receiving Open-E's educational discount is as simple as can be:

First, you should register as an educational client in Open-E's user portal
Next, you need to buy Open-E DSS V7 or V6 with half of your required storage space
Finally, within 2 working days Open-E sends you a free storage extension key
Are you a qualified academic institution?
If you are – claim your discount now!
Go to our website to find out how much money you can save.
Leave a Reply