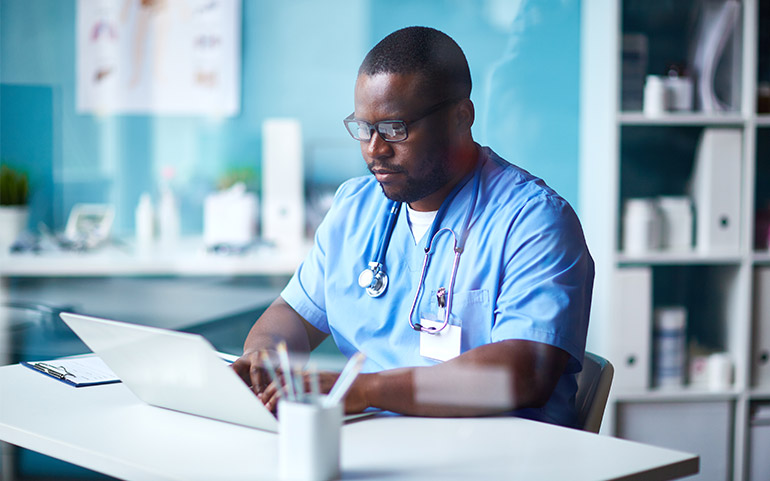 As we all know during these pandemic times, hospitals are the last line of defense when it comes to fighting for our lives. But they are currently under pressure not only due to COVID-19, but also due to ransomware, natural disasters, hardware failures, or even unfortunate human mistakes. Open-E JovianDSS is widely used to support hospital and medical care institutions, because of its reliability, high availability, and advanced data protection mechanisms that are critical when it comes to ensuring operational continuity and, what is even more important, patients' safety. Thus, we would like to address certain issues and propose solutions that are responses to medical institutions' data storage problems.
High availability is the key
Since hospitals' IT needs are very specific, they need safe and stable solutions that will protect their data from all kinds of threats. Just to begin with, the high availability solution should be one of the most important options for hospitals to protect against a hardware failure. All major documents and data need to be accessed on both nodes in the cluster. This way even during hardware failure or data corruption, the data stays accessible thanks to the high availability cluster functionality.
On- & Off-site data protection
But even the best-performing High Availability cluster doesn't protect you from flood, thefts, fire and any other harmful events if all your data resides in one place. To keep your data infrastructure secure, you need to diversify your data protection approaches, and build the data storage that replicates your data and/or backups not only on-site, but also off-site, to be restored in the event the primary location has been affected by any disaster. In case of ransomware, the data will be simply restored from the locally or remotely accessed data snapshots, taken before the attack, and there will be no need to pay cybercriminals the ransom to get back access to the patients' data.
Multiple user access
Since hospitals work 24 hours a day, and also have a lot of workstations that need constant and uninterrupted access to the system, the data storage system needs to be able to cover the massive and undisturbed workload, as well as various connection protocols. To be more specific, one of the Open-E users, a large Japanese hospital, has approximately 2000 workstations that need to use the system on a daily basis and utilize the LDAP, iSCSI and SMB protocols to transfer data from one machine to another. Only the mature, comprehensive and versatile data storage system can meet the requirements of infrastructure like this. 
Data storage for real-time processing
Hospitals need access to critical information in no-time. It can be a matter of life and death to instantly get the medical examination results of, for instance, MRI or base patient's rates monitoring data during the surgeries or emergency procedures.Thus, the ability to speed up the data processing and the way the data is conveyed is one of the biggest advantages for hospital IT infrastructure.
Final remarks
The hospital IT infrastructure is the demanding and critical part of its operations, and all the issues or downtimes are simply not an option. It's important to understand what the weak points are and to implement the solutions and policies that ensure both the patients and their data are safe. 
See the infographic.
Leave a Reply