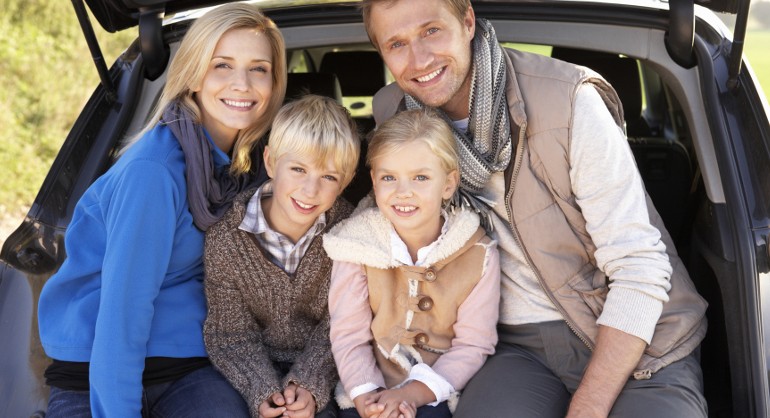 In this article we would like to share with you the story of our partner EUROstor who helped KRAFTFAHRER-SCHUTZ – an automobile association from Germany – implement a cost-effective and powerful cluster solution with Open-E DSS V7 and VMware in their data center.
Challenges
German KS/AUXILIA is an independent group that focuses on transportation and legal insurance. KRAFTFAHRER-SCHUTZ e.V. (KS) is the holding of this group, and together with its subsidiaries the company offers plenty of insurance services like support after collision with wild animals or emergency service as well as reasonably priced legal protection and safe conduct insurance.
The number of about 520,000 members makes KRAFTFAHRER-SCHUTZ e.V. (KS) the third largest Automobile Association in Germany. The company administrates its own big data center in two buildings, where clusters based on VMware servers and SAN systems are implemented on 50 Windows servers. All of the company's applications are running for about 150 users, including applications such as Exchange server, file server, firewalls / web proxy and a company wiki. But their current SAN solution was reaching its end-of-life date and needed refreshment. Taking this into consideration, the company required support of the VMware platform, high reliability, increased capacity and outstanding performance. That's why EUROstor, Open-E's Gold Parter, presented their ES-8700 storage systems combined with Open-E Data Storage Software V7 which turned out to be a perfect choice for KRAFTFAHRER-SCHUTZ e.V. (KS).
Solution
EUROstor ES-8700 storage systems with Open-E DSS V7 offer lower costs and higher performance in comparison to other solutions presented by larger manufacturers. Additionally, integration with VMware was no problem at all as Open-E DSS V7 is certified as VMware Ready.
What is more, thanks to integration of the new active-active cluster solution with Open-E DSS V7, the data center is now more reliable in both fire protection zones. In case one cluster node fails, the second node immediately takes over all ongoing services. This way, users will not even notice that there was an issue and can work with no interruption. The whole environment remained stable since the cluster has been deployed.
Hardware setup
KRAFTFAHRER-SCHUTZ now owns a new active-active cluster which consists of two EUROstor ES-8708 systems as head nodes with two ES-8724-2U JBODs and two ES-8724-4U JBODs each. They are connected with two 10Gbit SFP+ via the fire protection zones, and with four 10Gbit RJ45 to VMware. Thanks to the direct connection of the JBODs without daisy chain, the servers provide maximum performance.
Results
Harald Seyr, Head of IT / BO at KRAFTFAHRER-SCHUTZ e.V.:
"The solution is very stable, powerful and cost-effective. By focusing on the main requirements – to deploy a fully redundant SAN in our VMware infrastructure – we were able to achieve more performance with lower costs. We can stay hardware-independent and are well-prepared for the future, as we used a common iSCSI standard and avoided vendor-specific proprietary solutions."
If you wish to get some more information on this topic, download and read the full Case Study >>
Leave a Reply