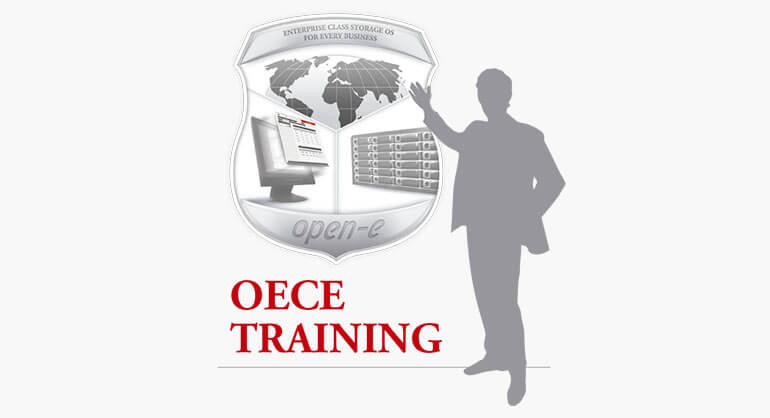 Each year, Open-E organizes Open-E Certified Engineer (OECE) Trainings – technical training programs designed for partners. During a two day session engineers gain hands-on experience and knowledge about Open-E products. With this philosophy, Open-E is committed to partner success and ensures high quality support.
This year, participants learned how to work with Open-E's advanced storage software:
Open-E Jovian DSS – available only via Open-E's most experienced partners.
During the first day, our technical trainers provided detailed presentations and lots of practical examples with lab work on Open-E JovianDSS. On the second day, participants had some time for Q&A and were tested with a theoretical and practical exam. All students passed the exam – congratulations! Now we have another 15 certified engineers on board!
For a list of all participating partners, click here.
Certification as an OECE for Open-E JovianDSS verifies that an engineer can easily implement the software to complex IT environments and has demonstrated the ability to work smoothly with it, especially with:
iSCSI Targets and Snapshots
Tiered storage and optimal hardware components
Data integrity, storage arrays and redundancy levels
Scaling, performance, Thick and Thin Provisioning
Multiple-pool storage, CLI and LM-sensors
Would like to participate in an OECE Training?
Regular trainings are held across the US and Europe. If you would like to learn more about it, please visit the OECE section on Open-E's website.
Leave a Reply