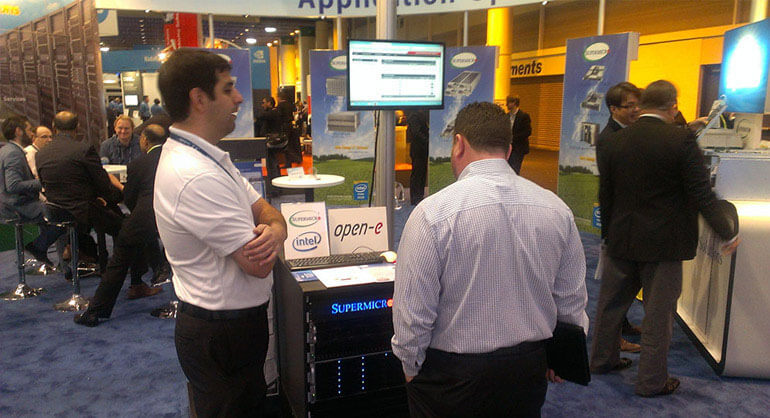 The Super Computing Conference (SC14) took place in New Orleans from November 16-21 spotlighting the most original and fascinating scientific and technical applications from around the world. Since 1988 it is a "must attend" event for all technology influencers. This year exhibitors had an opportunity to meet Open-E at our partners' booths.
High Performance Solution
Open-E and Supermicro

One of the key highlights was a presentation of Open-E DSS V7 with Avago Synchro® Solution at the Supermicro booth. This solution in combination with Avago RAID controllers allows for creating active-active cluster setups with Fibre Channel or iSCSI shared storage.
Thank you Open-E partners
This year, Open-E solutions were showcased at many of our partners' booths, including EchoStreams, ACE Computer, Atipa Technology and Microway. Attendees of the conference could see live presentations of the new ZFS-based enterprise storage software, Open-E JovianDSS.
Of course, the Open-E staff was available at our partners' booths, ready to answer all questions about Open-E storage solutions.
Leave a Reply