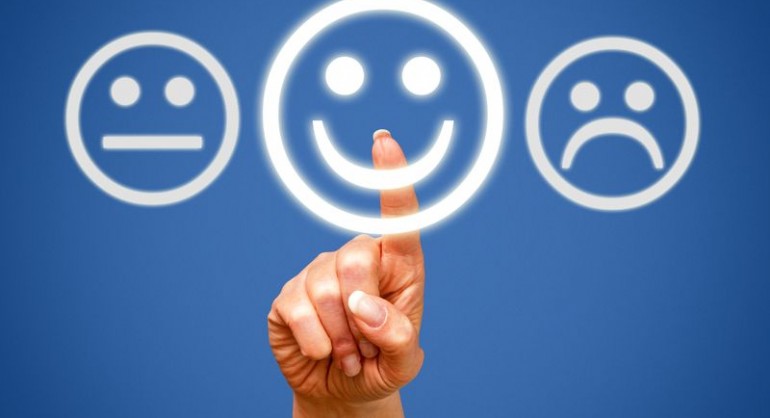 At Open-E we are committed to our clients' success. For over 12 years we have been working with companies of every size and from almost every industry. All this time our aim was to deliver outstanding solutions and resources to our clients. In this article we would like to show how we've helped our clients with our data storage software – Open-E DSS V7.
HA storage for internet service provider
VDB Automatisering is an ICT company from the Netherlands. Most of their business is based on providing hosted solutions from a data center where racks with their own servers are rented. Thus, their philosophy is to avoid any single point of failure in the central infrastructure. In their case the storage server was the only part of infrastructure which was not redundant and in order to implement a truly redundant SAN solution the company required two devices. That's why they chose Open-E DSS V7 to first build a test environment with an active-active cluster behind a Microsoft Windows File Server Cluster as a suitable solution to guarantee redundancy.
For the Open-E cluster VDB Automatisering used two HP DL360 1U servers with 1TB SAS (7200rpm) disks. The servers were connected to each other with a 10Gb direct interface, and to the file servers with multiple 1Gb connections using MPIO. The setup was tested and showed almost the same performance as local SAS disks, at the same time delivering a failover mechanism transparent to the file server cluster in front of it.
Ad van den Broek, Owner at VDB Automatisering:
"We are very satisfied with this solution because of the great performance and stability, as well as the limited costs. Another surprising fact was that this setup is also very resilient when changes are necessary. We can install new software versions and add disks to the storage cluster without downtime for the end-user."
A success story from the mechanical engineering industry
OPTIMA is a German leader in manufacturing filling and packaging machines, owning a large redundant data center in one of their headquarters in  Schwäbisch Hall. Their main constraint was to centralize all services so that the administration could work directly from the headquarter.
That's why they set up a centralized system based on Open-E DSS V7 and VMware ESX Server. With the help of Open-E, OPTIMA was able to achieve stability and a redundant system with no single point of failure. Additionally, Open-E DSS V7 provided the scalability and availability they needed, being at the same time hardware-independent.
Manuel Kuss, System Administrator with OPTIMA
"Apart from its flexibility, it was the stability of the Open-E systems that convinced me. We benefit from the hardware redundancy in lieu of not having any technical contact onsite in remote locations. The system keeps running even if hardware components fail, and can easily be rebooted even after power outages. By using commodity servers, we do not face any problems regarding hardware supplies and do not need to use any specific SAN disk drives."
A success story from the financial sector
Investment Technology Partners (ITP) is a company delivering a complete, hosted IT solution for Financial Services Firms. Being aware of the fact that the financial services market is now challenging they have been looking for a solution providing business continuity, data-gathering technologies, forecast modeling and delivering, managing and storing information. These aspects had to be achieved by implementing a cost effective database server with no downtime issues, intuitive storage system management with automated redundancy and failover capabilities, and high performance required for transaction databases and the underlying replication services that support them.
Open-E enabled ITP to stay true to their values of using cutting edge technology. The Open-E DSS V7 with the Hyper-V solutions allowed them to create a seamless hot failover capability. Open-E provided the performance, resiliency and tier 1 capability at a price that made sense while allowing ITP to provide high quality IT services to small-to-medium financial services firms. They needed the storage software to replicate in milliseconds to another server in the same network and with Open-E it has been running that way for over 2 years.
John Boulanger, CTO and one of the founders of ITP
"Without Open-E, our whole profit margin would be blown if we used a traditional vendor. Open-E enables us to stay true to our core values of using cutting edge technology so service level is high and pricing is fair to the customer; and the flexibility to implement our 'can do' attitude to deliver what our clients need to successfully run their business."
Summary
The examples of VDB Automatisering, OPTIMA and ITP are not the only ones. Confidence in our product has brought more than 27,000 installations all over the world. We sell our products in over 100 countries around the world and our customers are the largest multinational corporations, as well as local businesses. Thanks to our satisfied clients, we have gained a strong position in the industry and more than 12-year history of successes in the IT market.
For many other case studies, please visit the Open-E website.
Leave a Reply