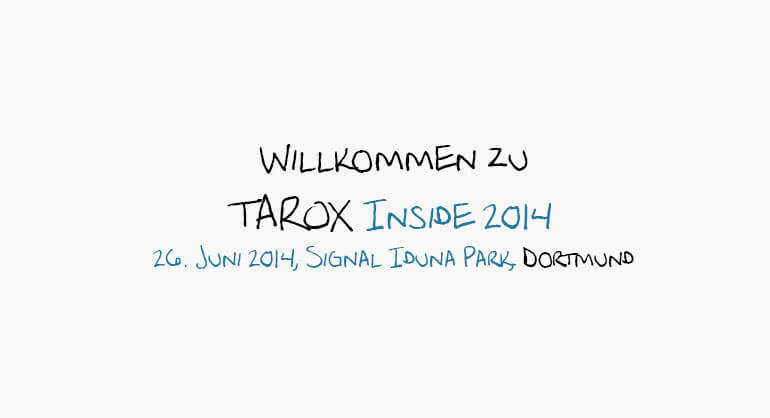 June 27, 10:15 a.m. at Signal Iduna Park in Dortmund:
Open-E booth setup – check!
Open-E servers running – check!
Open-E staff ready – check!
At 10:30 a.m. the doors opened to our partner's TAROX roadshow "Inside 2014". This year, over 60 TAROX partners presented their IT solutions and services to more than 1,100 visitors. Lots of interesting presentations, workshops and live demos filled the event, accompanied by great networking opportunities.
The Open-E Team met many new and existing customers, technology partners such as Adaptec and new partners interested in storage solutions with Open-E DSS V7.
Of course the TAROX ParX server brand – including the recently Open-E certified TAROX ParX R104s G5 and TAROX ParX R208s G5 – were presented at the show. Both storage systems are especially suitable for storage cluster setups on commodity hardware. Live demos with the servers were held at the TAROX booth.
At 2:00 p.m. Open-E presented flexible and cost-effective storage solutions with the TAROX server and Open-E DSS V7.
Watch the event video:
Leave a Reply