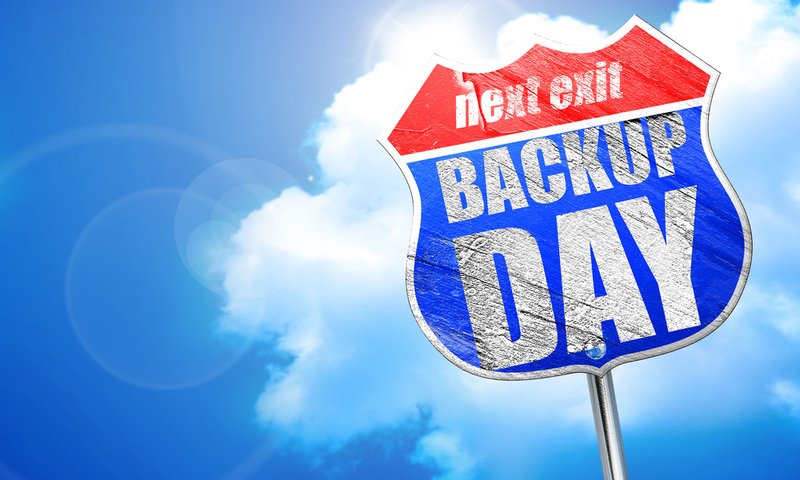 Did you celebrate the official World Backup Day on March 31? If yes, then you already know why backup is so crucial, and have a backup solution for your IT environment running. If not, take it as a little reminder, and learn more in this article to celebrate the next World Backup Day with your data safe and sound.
What is backup?
Backup – in information technology, a backup, or the process of backing up, refers to the copying and archiving of computer data so it may be used to restore the original after a data loss event.
Backup is the process of copying data, applications or files to another disk, via tape, secondary computer, or also through a cloud backup solution. It is used to protect the crucial data from various risks. This type of protection enables users to access copies of their data, applications and files, and later restores them.
Why is it so important?
Have you ever wondered how often and why a data backup should be done? If  not, ask yourself a question: "How much of my work can my company afford to lose?". The answer seems obvious.
Users should back up files/data/documents after every change done, but in fact a daily backup is a really good practice. Actually, you should treat backups like cyclists treat their helmets. Usually they don't make a use of it, they just wear it on their heads. But when an accident strikes, a helmet can save a cyclist's life.  When it comes to data, backups are your "helmet" as they protect your data in case of:
Virus, malware and ransomware attacks
Software bugs
Hardware errors (e.g. hard disk breakdown)
Accidental human actions (e.g. deleting a file by mistake)
Natural disasters (e.g. flood or fire)
Computer or software upgrades
Downtime
Modern hardware promises to be reliable, but there is always a chance that it will break unwittingly, and the same issue concerns software. Additionally, humans  and nature are also quite unreliable. 😉
Backup solutions protect your investment in data, usually by keeping several copies of the them. With such copies, having one destroyed is no logner a problem. Your data is precious and it will definitely cost you plenty of time and probably even more effort to recover it. Thus the leading idea for World Backup Day this year was to keep your data safe and to take the pledge:
I solemnly swear to back up my important documents and precious memories on March 31st.
In case youd didn't, you can do it now with Open-E JovianDSS.
A solid storage and backup solution
Open-E JovianDSS is a data storage software for enterprise-sized Software Defined Storage environments. With the built-in On- and Off-site Data Protection feature, Open-E JovianDSS is all about Backup and Business Continuity as users can keep their data safe at all times and easily recover them in case of an unexpected disaster. Snapshots with extremely short intervals are just one of many advantages of the software.
Interested? Celebrate World Backup Day with us not only on March 31st, but throughout the wole year – check out the various Open-E resources about On- and Off-site Data Protection and learn why backup with Open-E JovianDSS is a great choice for your business:
Watch the video tutorial >>
Read the solution article >>
Read about the key benefits of this solution >>
Check out the retention plans options >>
Download the handy brochure >>
If theory is not enough, you can also test the On-and Off-site Data Protection feature, as well as rest of the features of our ZFS-based software by downloading the 60-day trial version. The Open-E JovianDSS Trial is fully functional and available at no cost on the Open-E page. Experience the software yourself here >>
Leave a Reply