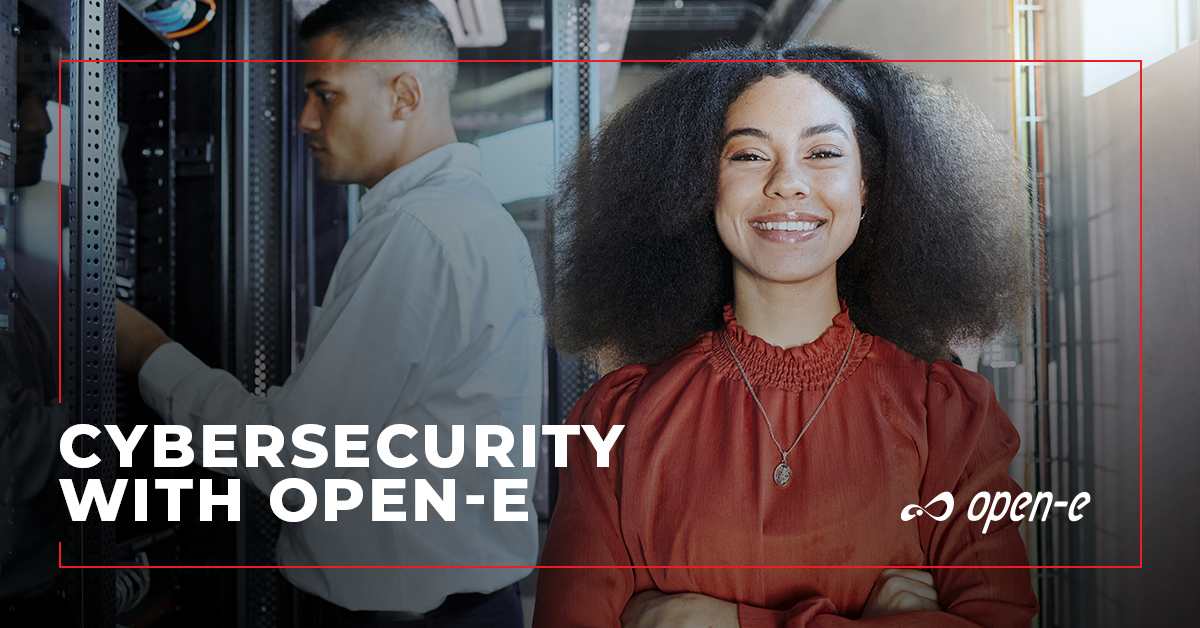 At Open-E and on our blog, we mainly focus on the data storage market in terms of data protection, data availability, and efficiency. We do our best to provide you with information tailored to what your company needs. We advise and inform about technical novelties, data storage solutions, and help you be proactive regarding various threats standing behind the corner. Our flagship software – Open-E JovainDSS – may also assist you in securing your data infrastructure, so we have already published a couple of articles in regard to cybersecurity. So, to celebrate October as Cybersecurity Month, let's dive into cyber threats waters by reminding you of a couple of articles that may be useful to protect your data against hackers.
---
Major Cybersecurity Threats in 2024 and Beyond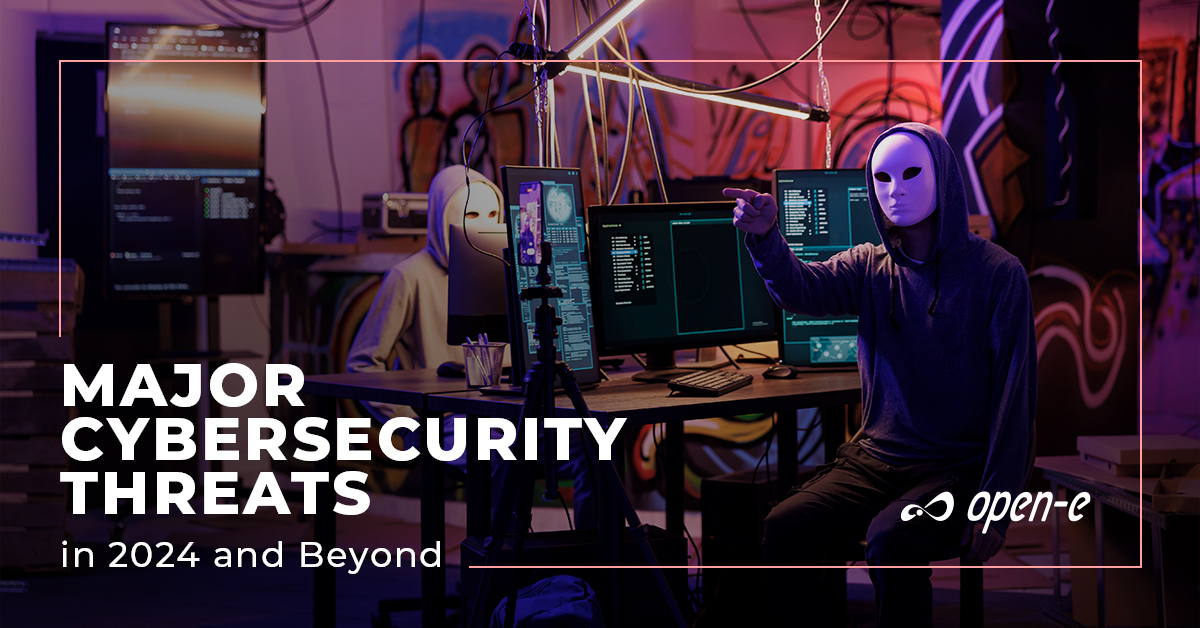 Our latest article discusses the major cyber threats nowadays, predictions for 2024 and beyond. It explains how ransomware, malware, and social engineering threats can damage or expose a company's data and suggests smart ways to avoid them. It also contains information about how Open-E JovianDSS various features protect data against corruption, encryption, unauthorized access, and disasters.
---
How to Avoid the Consequences of a Ransomware Attack?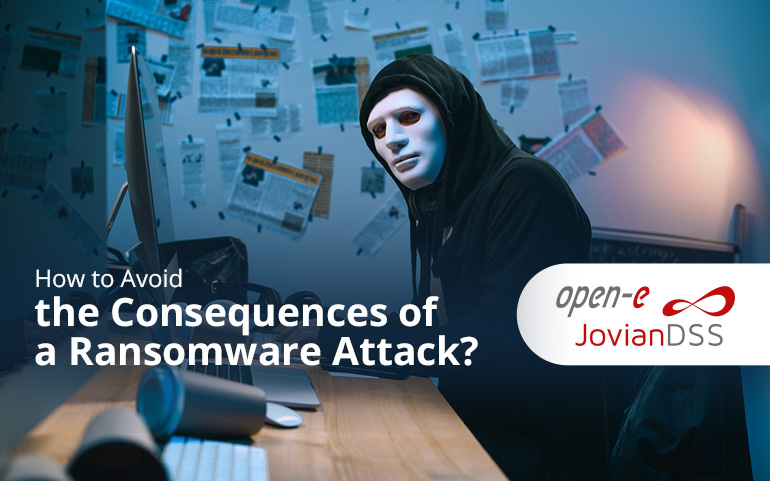 The article discusses the alarming statistics of ransomware attacks in 2022, how they pose a serious threat to cybersecurity, and mentions some of the biggest ones. It explains how ransomware attacks cause huge financial losses and data breaches for organizations and individuals. It also gives some tips on how you can avoid or minimize the risk of ransomware attacks, such as using data storage software, firewalls, antivirus software, and personnel training.
---
How to Protect Your Data Storage from Hackers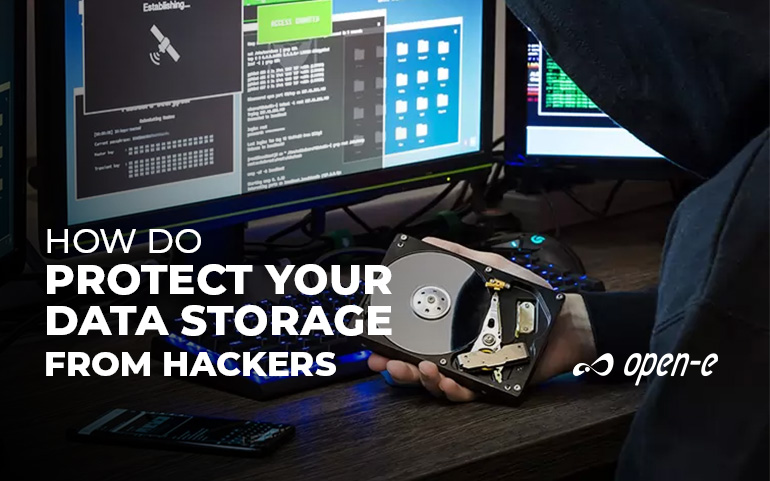 This article focuses on how to secure a server powered by
Open-E JovianDSS from hackers. It gives some tips on how to restrict access, use strong passwords, HTTPS certificates, SSH protocol and CHAP authentication. It also explains some technical terms and concepts related to data security, such as RSA, ECC, and IP address restrictions. By publishing it, we wanted to help users protect their data from ransomware and other cyber threats.
---
Best Data Storage Solutions for Media and Entertainment Industry Purposes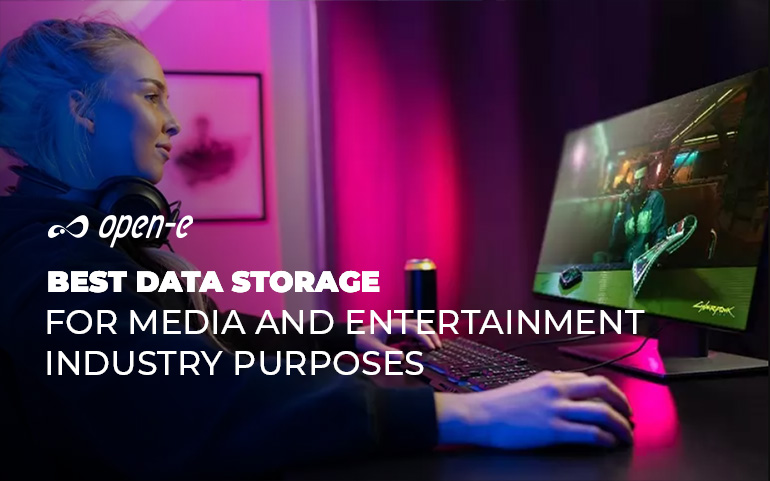 The article focuses on choosing the best data storage solutions for media and entertainment industry purposes. It identifies some of the challenges and needs of this industry, such as cybersecurity, ransomware, flexible scaling, content delivery, high performance, backup and recovery, and Mac compatibility. It also suggests some of the features and technologies that can help to address these challenges.
---
Open-E Data Storage Solution Against Ransomware Attack Consequences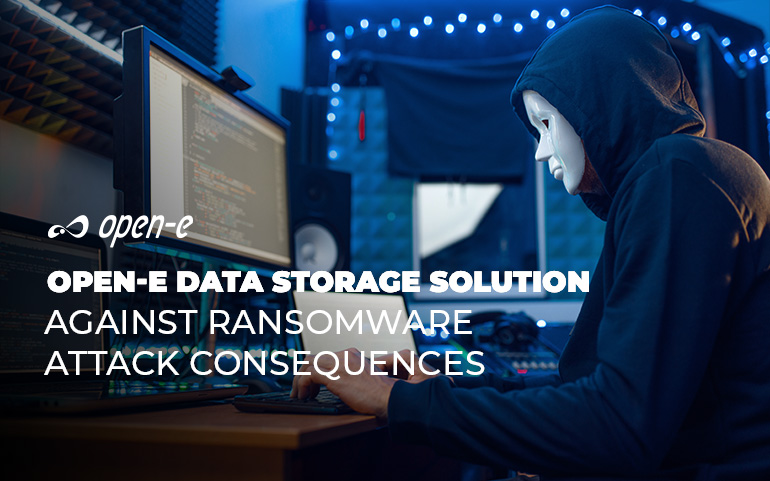 Visit our Ransomware Page where we explain how Open-E JovianDSS protects data from ransomware attacks using its various features. Do you know how snapshots copy and restore data at a point in time, and what makes them cost-effective, and unlimited? How On- & Off-Site Data Protection feature uses snapshots to protect against hardware failures, natural disasters, and other events? Do you know the latest statistics regarding ransomware attacks? Go to the page to learn more!
Leave a Reply