Find Certified Server
Open-E partners are certifying and testing their systems in our laboratories. To learn more about our procedures click here, or have a look at the reports provided with the systems below.
If you are an Open-E partner and you want to certify your server - apply here.
Open-E High Availability Certified Storage Servers

Systems certified for high availability clusters are suitable for a variety storage applications and additionally, provide exceptional performance as part of a failover cluster.

Read more »

Open-E Certified Storage Servers

Systems certified by Open-E are suitable for all storage applications. Since they have different equipment and configurations, they perform even better in specific setups.

Read more »

Open-E Tested Storage Servers

These systems did't meet all of our certification criteria and lack the other system's versatility. However, they are still recommended for specific setups.

Read more »
---
NEC
Model: Express5800/R120f-1M
Last update: Aug 24, 2015
Recommended for:
HA storage cluster
NAS filer
Storage for databases
Download Certification Report:
Last update : Aug 24, 2015
File size: 582.2 KB
---
FUJITSU
Model: PRIMERGY SX150 S8 Storage system
Last update: Jul 21, 2015
Recommended for:
NAS filer
Storage for CCTV
iSCSI storage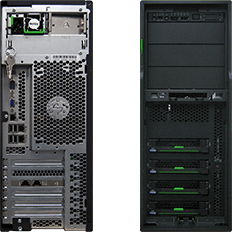 Download Certification Report:
Last update : Jul 21, 2015
File size: 1.1 MB
---
EUROstor GmbH
Model: ES-8724XDR-2U
Last update: Jul 2, 2015
Recommended for:
HA storage cluster
Storage for virtualization
iSCSI storage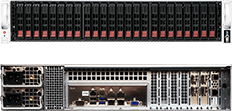 Download Certification Report:
Last update : Jul 2, 2015
File size: 627.4 KB
---
EUROstor GmbH
Model: ES-8724XDR-2U
Last update: Jun 24, 2015
Recommended for:
NAS filer
Storage for virtualization
iSCSI storage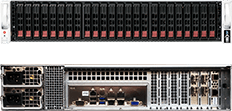 Download Certification Report:
Last update : Jun 24, 2015
File size: 1.1 MB
---
Echostreams
Model: DSS212
Last update: Apr 27, 2015
Recommended for:
NAS filer
Storage for virtualization
iSCSI storage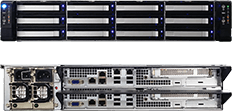 Download Certification Report:
Last update : Apr 27, 2015
File size: 1.1 MB