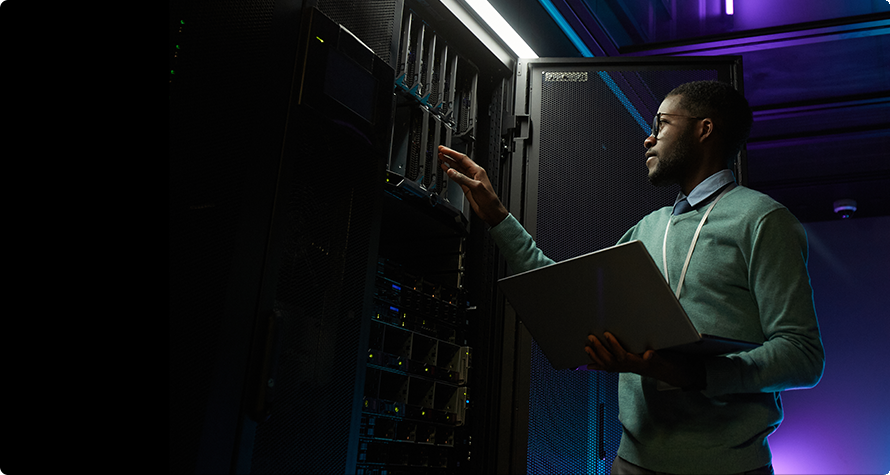 GET THE DEDICATED FREE OPEN-E SUPPORT ENGINEER ASSISTANCE
Buy Open-E JovianDSS licenses in August and September 2021 and get the dedicated FREE Open-E Support Engineer assistance to remotely set up or check your data storage!
The offer includes support in terms of hardware choice & setup, topology, pool configuration, data protection & redundancy levels, networking, clustering, and backup configuration.

August - Semptember 2021
The scope of the special offer's service:
Configuration & Deployment

Get the system configuration support provided remotely by Open-E engineers.

Double-Check & Validation

Give us access to your configuration, and receive feedback from Open-E engineers and their support to set it up properly if any issues are spotted.
Our consultancy services are based on over 20 years of experience in implementing data storage solutions in a variety of industries all over the world. We follow data storage configuration best practices, and internal quality policies to provide our customers with the best solutions to meet their IT and business needs.
Open-E Configuration Consulting Services benefits:
Free Configuration Consulting Services for licenses bought in August and September
Confirmation of proper system deployment directly from the software provider
Compatibility with all the hardware on Open-E Hardware Compatibility List