Aviation Accounting Center LLC (AAC), a leading Ukrainian engineering company, is responsible for acquiring, processing, and providing geospatial data. To collect such data, they utilize such remote-sensing technologies as digital aerial photography, LiDAR, radar, hyperspectral imaging, and echo ranging. Due to that, AAC required a data storage solution that would meet the following requirements:
High capacity for complex workloads
High Availability for servers
Increased performance for fast data analysis
No single point of failure
Affordable price-performance ratio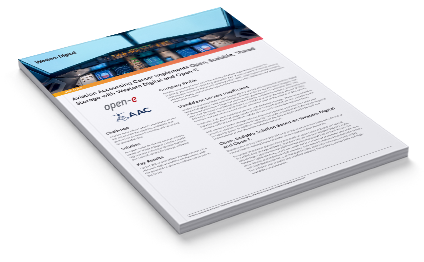 Challenges
The previous data storage solutions used by Aviation Accounting Center consisted of departmental file servers that were limited in capacity and had regular single points of failure. In order to face the increase of complex data stored, the company was ready for radical changes towards increased performance and sufficient bandwidth. Additionally, the desired system had to provide 24/7 availability for the entire company network.
Solution
In order to meet all the requirements, AAC turned to Western Digital, an Open-E partner, for a solution. The chosen Ultrastar Hybrid Storage Platform with a ZFS- and Linux-based Open-E JovianDSS data storage software turned out to be a highly-reliable and a high-capacity data storage solution. The system consisted of standard x86 servers and Western Digital's storage platform featuring HelioSeal® helium hard drives with individual capacity, connected via high-bandwidth NICs. Thanks to the patented IsoVibe™ and innovative ArcticFlow™ it reduces vibration-induced performance degradation and overcomes the cooling issues by introducing cool air into the middle of the platform. The new solution provided AAC with up to 1PB of centralized storage that could be further expanded depending on the increase of data workloads.
"The volume of geospatial data is growing year by year and has to be kept online at reasonable costs of processing and exploitation. Entry, our integration partner, brought together hardware from Western Digital and software from Open-E to provide us with a tailored solution at a very reasonable price."
Sergii Polivoda, Commerce Director / Aviation Accounting Center
Hardware details
| | |
| --- | --- |
| Total capacity: | 1PB |
| High Availability: | Standard HA Cluster Feature Pack |
| License: | Open-E JovianDSS |
| Features: | Standard HA Cluster Feature Pack |
| Support: | 1 year Standard Support |