URSAPHARM, the German pharmaceutical manufacturer, needed a new data storage solution due to their increased demand in terms of data storage capacities, both in the production and manufacturing environments.
The requirements for a suitable storage solution included:
The ability to minimize potential downtimes
A system that could provide high performance and lower latencies
The ability to deal with higher data loads
Data storage in separate locations to increase overall security
A proven VMware certified system due to the company's long-term reliance on ESXi
Cost efficiency or Low Total Cost of Ownership (TCO)
The system should have High Availability (HA) architecture for the highest performance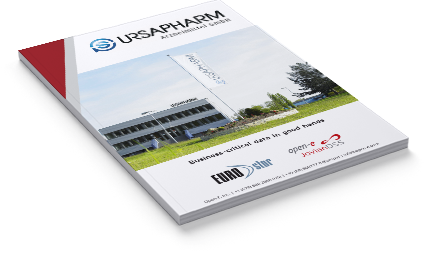 Challenges Faced
In order to understand why the data in this system has such enormous importance, it is essential to comprehend that production principles - principles like absolute transparency, coupled with constant quality controls in the manufacturing process - are an indispensable industry standard. Monitoring software (as virtual machines) runs around the clock on VMware virtualization servers, accompanying and thoroughly documenting the entire production process. The collected data, for example, particles, cleanroom monitoring, or chromatography, must be kept on the storage system "almost real-time" and must be constantly reachable.
The Chosen Solution
After all key figures and expectations had been agreed upon, EUROstor offered URSAPHARM a customer-specific data storage system, specifically designed for their needs. Open-E JovianDSS was chosen as the supporting software. The solution, consisting of two independent nodes, JBODs, and switches, had impressed the customer with its extreme reliability. This "redundancy at all levels" approach ensured smooth operation. In addition to synchronized data in two fire or building sections, it also offered additional protection thanks to built-in On- & Off-site Data Protection technology. Should a hardware defect occur, High Availability clustering allowed one of the devices to fail without affecting day-to-day business. In the event of a disaster, the software would automatically trigger a so-called "failover" which would switch the production nodes.
Satisfied Customer
URSAPHARM was immediately impressed by the proposed timeframe of the migration and the complete integration of the new system. Profound knowledge in the data storage field and excellent technical support have rounded off the range of services.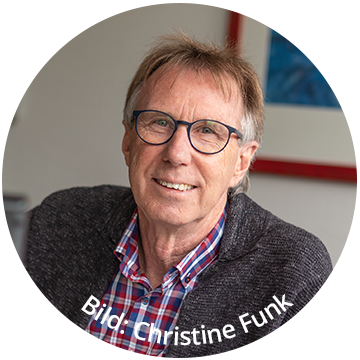 "We've been using redundant storage systems from EUROstor for three generations now," says Stephan Schwarz, IT manager at URSAPHARM. "For us, some of the benefits of the new HA metro cluster include increased performance and improved system management through Open-E JovianDSS as well as the significantly increased storage capacity. Highly competent employees, great personal advice, a high level of trustworthiness and ultimately a good priceperformance ratio were all crucially important for our decision in favor of EUROstor."
Stephan Schwarz, IT manager, URSAPHARM GmbH
Hardware details
| | |
| --- | --- |
| Server: | ES-8700JDSS Cluster - FC Metro-Cluster |
| Chassis: | 2U server chassis, 19 inch -Rackmount |
| Motherboard: | SuperMicro X11DPH-T |
| Power supply: | Redundant Power Supplies and System Fan |
| Processor: | 2x Intel® Xeon® Gold 5222 Processor, 3.80GHz, 4 Cores – 8 Threads |
| RAM: | 192 GB DDR4-2933 registered ECC DIMM |
| HBA: | 2x Dual-Port QLogic 16-Gigabit Fibre Channel Adapter |
| Network interfaces: | 2x 10GbE RJ45 onBoard 2x Dual Port 10 GbE SFP+ |
| Boot: | 2x SSD SATA (Mirrored - RAID 1) |
| Cache: | All -Flash RAM / SSD tiered |
Storage configuration
| | |
| --- | --- |
| JBOD: | 2x JBOD - 2U, 19 inch rackmount, 25x 2.5 inch slots |
| SSD: | 2x 20 pieces Samsung SAS SSD 1.92TB 12Gb/s, 2.5 inch |
| Zpool: | 2x zpool - 10 mirror VDEVs |
| Storage capacity: | 29.88TiB usable divided into two zpools with active-active load balancing |