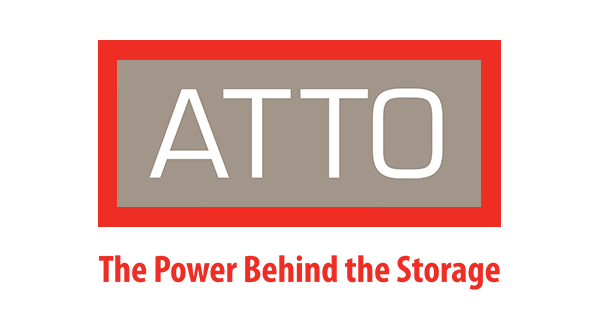 Introduction
ATTO FastFrame N312 100GbE NIC is an enterprise network adapter, designed for best-in-class performance and the industry-lowest latency. efficiency. This Energy-efficient card is especially suitable for Media and Entertainment applications as well as IT applications such as data analytics and hiper-converged servers.


Validation was performed for both the Single node (functional tests) and HA Non-Shared Storage Cluster (functional and performance tests) configurations.
ATTO FastFrame N312 Details
The following table includes the ATTO FastFrame N312 network adapter specification.
| | |
| --- | --- |
| Product name | ATTO FastFrame N312 |
| Data Rate Per Port | 100/50/40/25/10 GbE |
| Port Configuration | Dual |
| Form factor | HDD 3.5" |
| Interface | PCIe 3.0 |
| RDMA | Yes |
| Hardware offload | Yes |
Test Environment Description
Hardware specifications for environments used during certification testing are included in table below. This applies to both the Single node configuration and the HA storage cluster nodes.
Performance measurements were done using fio for linux, v3.31.
Per node hardware specification.
System name
Intel® Server System M50CYP2UR208
Motherboard
Intel M50CYP2SBSTD
CPU
2x Intel Xeon Gold 6334 3.60GHz
RAM
16x 16 GB 3200 MHz DDR4
NIC
ATTO FastFrame N312
Storage devices
12x Micron 7400 MTFDKCB1T9TDZ
System
Open-E JovianDSS up29r2 Arch Linux-2021.11.01 (client side)
Summary
The ATTO FastFrame N312 network adapter was comprehensively tested for full functional compatibility with Open-E JovianDSS. Both Single node and HA cluster operations were taken into consideration and the test results indicated no signs of any abnormalities, good performance, and no compaibility issues.